Vintage Leather Duffle Bag - Dallas
DUFFLE BAG - DALLAS SPECIFICATION,
Duffle bag – Dallas lets you begin your journey in style! Whether it's a men's day out or a women's long-due camping trip, this leather duffle bag is a must to carry along if you have heaps of travel gear!
– wear it on your shoulder or like a backpack, throw it in the car trunk, or tuck it in the berth – the duffle bag is versatile enough to be carried any way you like.
Secure YKK  Zipper Closure 
– quality built Secured YKK zipper closure has your luggage protected, and you can organize everything in there perfectly fine.
– put items you regularly need into the external pocket for easier and quicker access.
– leather made duffle bag with interior padding feature will help the bag last several years without showing signs of wear and tear.
– multiple options to carry it around. Carry the duffle on your back with the shoulders traps or simply hold the bag with the twin handles. Hooks and rivets are brass, and stitched properly. Lining is done with premium quality Polyester.
Size – H: 25cm/10", W: 56cm/22", D: 25cm/10"
Customer Reviews
09/02/2021
Bradley W.

Australia
Dallas
Great product, great service
06/24/2021
Terry M.

Australia
Last minute purchase for hospital
Very prompt service from start to finish. Great product at a great price.
06/23/2021
Karlene L.

Australia
Leather duffle bag
I bought this for my sons birthday and he just loves it.
06/07/2021
Lesleigh J.

Australia
Dallas duffle bag
Colour was a little light but bag was great thank you
03/08/2021
Jade A.

Australia
Beautiful quality leather
Fast shipping, great communication, quality product
12/16/2020
Linda M.

Australia
Excellent
Item arrived within 2 days. Quality product. Very happy
12/11/2020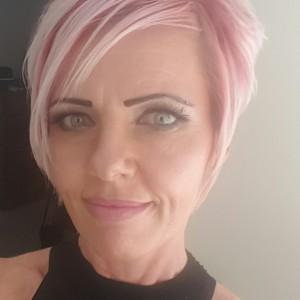 FL
Fran L.

Australia
Much Loved Gift
I bought this for my husbands birthday. I was super surprised by the quality. Gotta love the smell of leather! Perfect size for his overnight business trips. Both my sons want one now...
12/11/2020
Sharon G.

Australia
Vintage Leather Duffle Bag
Quick delivery looks great bought for hubby for Christmas will look at buying from site again one thing thought the letters were going to be bigger and hoped initials were going to be on the bag label as well but otherwise happy with the bag
11/29/2020
Katrina H.

Australia
Christmas gift
So far so good. It came quickly enough and was packaged well, no damage. Will find out if it's liked at Christmas. Thanks
08/31/2020
Louise G.

Australia
Good quality duffle bag
This duffle bag was purchased as a gift for a friend's birthday. He really loves the duffle bag and said it is of good quality. I know he was happy with the gift as he was showing some of his other friends. I am pleased I chose this bag due to his positive reaction.
07/03/2020
ATHOL W.

Australia
Bags quality excellent
Only one small disappointment is the bag strap does not have a loop to hold down the extra strap length. I am just a bit picky but it would have been good so the excess stays flat and doesn't curl up. If it had this definitely 5 stars.
06/22/2020
Dale E.

Australia
Great product and service
Easy process great item and service was great. The bag was better than l thought
06/19/2020
Angela

Australia
Quality stuff
I bought this bag a couple of years ago (back in early 2018 that is) for a boyfriend back then. We have since broken up and it is the one thing that he hasn't given away because of the quality...so if that's not saying something - I don't know how else to convince you that this is well worth the investment.
Great bag and super quick delivery!
My girlfriend and I bought two of these last week, for our upcoming holiday, and we couldn't be happier with our purchase. We ordered two on a Monday and by Tuesday they had been delivered, all on standard postage. The bags look great, exactly as pictured and meet all our needs. Would purchase again :ok_hand::skin-tone-3::ok_hand::skin-tone-3:
I'm really pleased with my
I'm really pleased with my leather duffle bag. The colour was just as advertised which was good. Prompt service too. Thank you.
01/12/2020
Vintage Leather
Thanks Miriam for your feedback!!
Great quality and workmanship
Great quality and workmanship
01/12/2020
Vintage Leather
Thanks Kym for your lovely feedback :blush: !